Stand-Type USB Humidifier GH-UMSSB Series
Enrich your desk! Stand type USB humidifier
Personal USB humidifier to moisten the desk around
Space-saving stand type
USB power supply type available at hand
Ultrasonic type which does not get hot and mist immediately comes out
Quiet design that does not matter even if placed in the desk
Auto power off function automatically stops in about 2 hours
Can also be used with a power outlet via USB-AC charger (sold separately)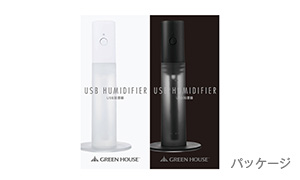 International Certification Criteria: GREEN HOUSE has various international certification standards: "ISO 14001", "ISO 27001", and "ISO 9001".
We deliver safe and high quality products.
| | |
| --- | --- |
| Color | P/N / JAN Code |
| White | GH-UMSSB-WH / 4511677108303 |
| Black | GH-UMSSB-BK / 4511677108310 |
Release date: early October 2016
Features
Compatibility
Specifications
Features

Personal USB Humidifier which gives moisture around your desk
60% of human body is made of water and dry air is bad for skin and throat especially. Virus of influenza and cold are active in dry environment (humidity <40%) and easier to infect.
Space-Saving Stand Type
Simple and slim design of stand shape. It does not need much space on your desk.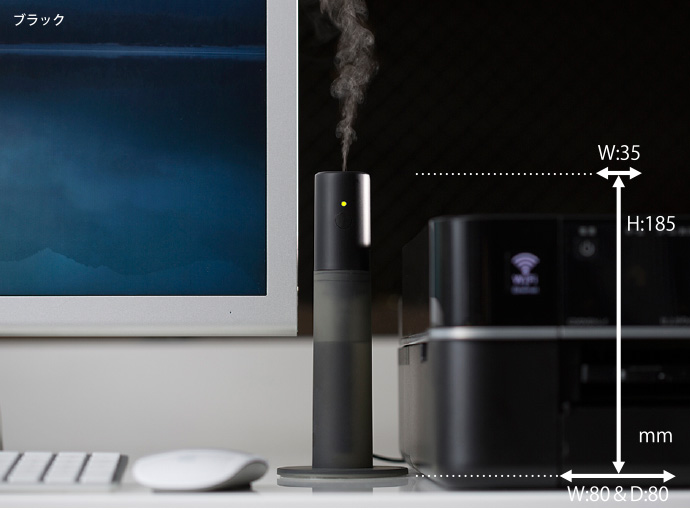 How to Use
1. Pull up the upper part of the product slowly.
2. Pour water into the bottom part.
3. Please do not put water over the limit line.
4. Plug the USB cable to use.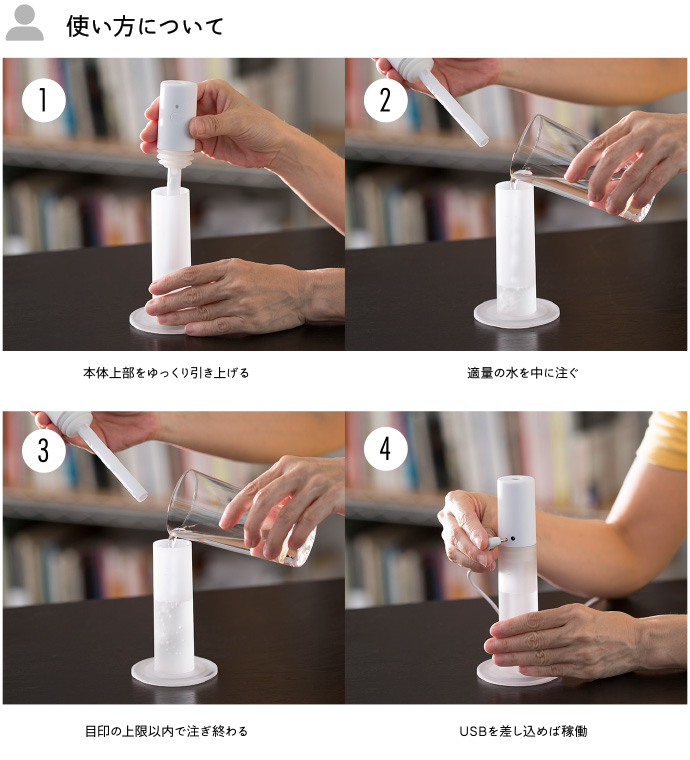 USB-Powered
You can connect to USB port on PC via USB cable on your desk.

Mist by Ultra-sonic vibration.
Mist comes out immediately after power-on without too much heat.
No worries on burn. You can soon get moisture.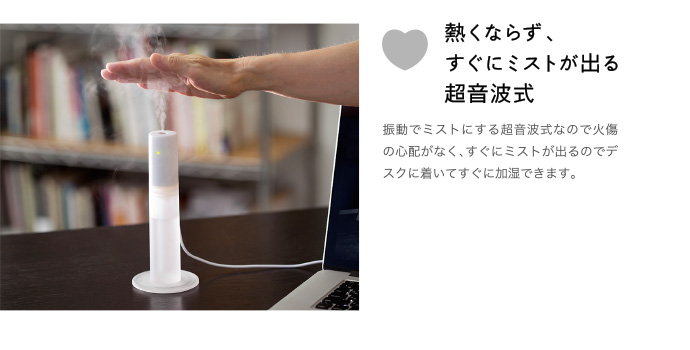 Quiet design that does not matter even if placed in the desk
The humidifier will not disturb you with noise as it's very quiet.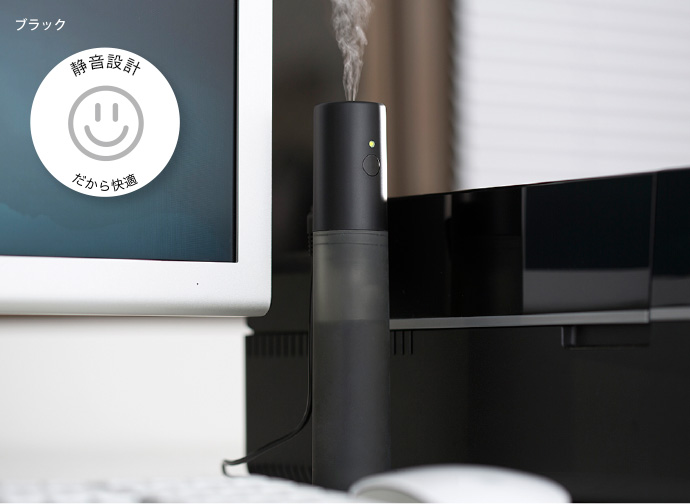 Black
Quiet design. Comfortable.
Auto Power-Off function.
After 2 hours, it automatically off.
No worries to forget to power off the product.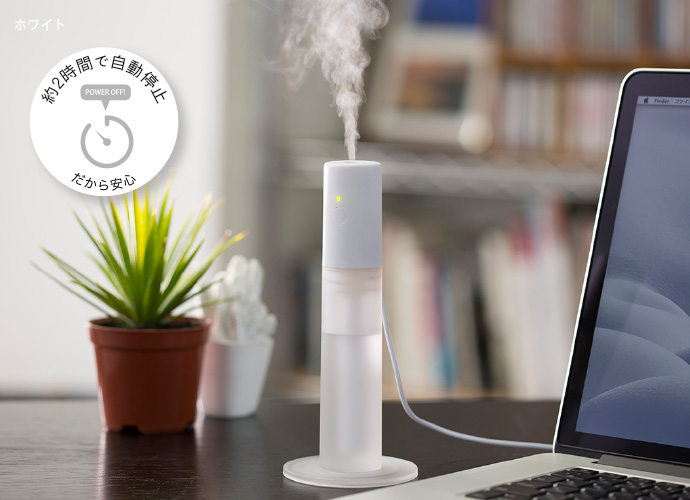 White
Auto Power Off in 2 Hours
Very Safe
Can also be used with a power outlet via USB-AC charger (sold separately).
USB Cable USB-AC Charger Outlet
(sold separately)

→ Compact Cube Shape "GH-ACU1E Series"
→ Two ports Type "GH-ACU2D Series"
→ Colorful Cube Shape "GH-ACU1D Series"
Asked product designer about its concept.
This time, our concept was a simple design other than an egg shape that is fit for office use. We came up with a cylinder-shape design whose motif was a chimney, which is space-saving for use on an office desk. Water capacity is sufficient for 2-hours use which is ideal for ultra-sonic type. Resupply water every 2 hours to avoid breeding of germs.