Stand Beer Server GH-BEERK-BK
Enjoy atmosphere of beer garden
It vibrates 40,000 times per second. Ultrasonic vibration a creates fine-grained creamy foam
Comes with a coolant that makes the beer cold and also keep its coldness
Doubled the pouring speed (compared to our conventional products)
Improved usability by reviewing each part
Also supports rechargeable batteries
The secret to delicious beer is 7 to 3 beer-to-foam ratio.
Removable power part (upper unit), wash the spout thoroughly
The whole pressurizing method allows usage of all company's canned beer and small bottled beer
With a sticky mug or glass, any glasses OK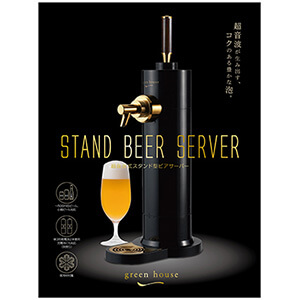 International Certification Criteria: GREEN HOUSE has various international certification standards: "ISO 14001", "ISO 27001", and "ISO 9001".
We deliver safe and high quality products.
| | |
| --- | --- |
| Color | P/N / JAN code |
| Black | GH-BEERK-BK / 4511677110009 |
Release Date:Early Apr. 2017
Features
Compatibility
Specifications
Features
It vibrates 40,000 times per second. Ultrasonic vibration a creates fine-grained creamy foam
Comes with a coolant that makes the beer cold and also keep its coldness
Doubled the pouring speed (compared to our conventional products)
Improved usability by reviewing each part
Also supports rechargeable batteries
The secret to delicious beer is 7 to 3 beer-to-foam ratio.
Removable power part (upper unit), wash the spout thoroughly
The whole pressurizing method allows usage of all company's canned beer and small bottled beer
With a sticky mug or glass, any glasses OK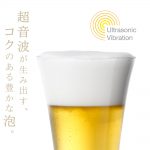 Vibrations 40,000 times per second. Ultrasonic creates fine-grained creamy foam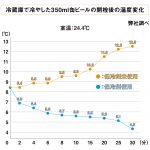 Coolant that keeps coldness and can be cooled is included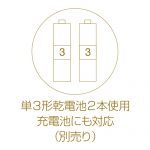 Supports rechargeable batteries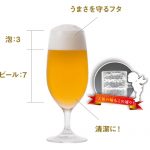 To drink deliciously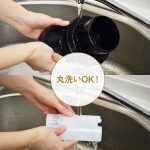 Removable power part (upper unit), washable spout hygienically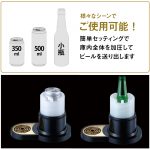 Adopted whole pressurizing method corresponding to each company's canned beer and small bottle beer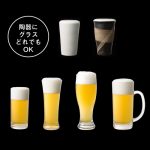 With a sticky mug or glass, any glasses OK
Compatibility
Supported Beer Types
Can: 500ml, 350 ml, 330 ml
Bootle: small size (diameter up to 68mm, height up to 242mm) beer / non alcoholic beer
Specifications
Power supply
AA alkaline dry battery / AA Ni-MH rechargeable battery x 2 (sold separately)
Main unit operating voltage
3.0V
Heatproof temperature
80 ℃
Cool tolerance temperature
-30 ℃
Approximate battery duration
approximately 1 hour
Material
ABS, silicon
External dimensions
W 145 × D 228 × H 485.6 (mm)
Weight
Main body: about 905 g
Refrigerant: 305 g
Warranty period
6 months

Accessories
Cooling agent × 2, instruction manual, warranty card
Usage notes
It is prohibited to drink alcohol until you reach 20 years old. Please drink only an adequate amount of alcohol and be careful not to drink too much.
Beer and glass are not included.
Do not disassemble or remodel it.
Please do not burn, bluff, throw, and drop.
Please read the instruction manual thoroughly before use.
Please carefully read the notes on the beer before use.
Please do not use it unless it is the corresponding canned or bottled beer.
Please do not spill or put water on the upper unit of the product.
The upper unit is not washable.
Before use, wash the body from which the upper unit was removed cleanly with water or lukewarm water, and wipe it off with a soft cloth.
Please make sure that the upper unit has been installed securely.
Do not use solvents and powerful detergents, dishwashers ordish dryers, and do not boil it.
Please do not use in the microwave.
Please do not leave it with the beer set and do not put it in the refrigerator or freezer.
Do not shake it while the beer is set inside, please do not turn it upside down.
Dry batteries are not included.
Use the specified battery and remove the battery if you're not using it for a long time.
After use, please wash the main unit after removing the upper unit, clean it with water or lukewarm water, and please keep it away from heat, humidity and direct sunlight.
Please do not use for business purposes.
Company names and product names mentioned are trademarks or registered trademarks of each company.
Product design and specifications are subject to change without notice due to improvements etc.
The color of the product image may differ from the actual product.
On opening, please be careful not to be hurt and handle it with care.
The price, specifications, service details and corporate information of the products described in the release are as of the date of release.