Drive Recorder GH-DRA8-BK
The moment of accident can be taken brilliantly with natural image quality!
Automatic start and stop recording with engine interlock
G sensor mounted, protecting recorded data securely in case of accident
Wide viewing angle Diagonal 160 °
Natural image quality close to the actual appearance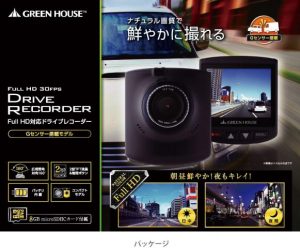 International Certification Criteria: GREEN HOUSE has various international certification standards: "ISO 14001", "ISO 27001", and "ISO 9001".
We deliver safe and high quality products.
| | |
| --- | --- |
| P/N | JAN code |
| GH-DRA8-BK | 4511677097850 |
Release date: late August 2015
Features
What is a driver recorder?
A driving recorder is a device that is attached to the windshield of a car and records images when driving and in accident.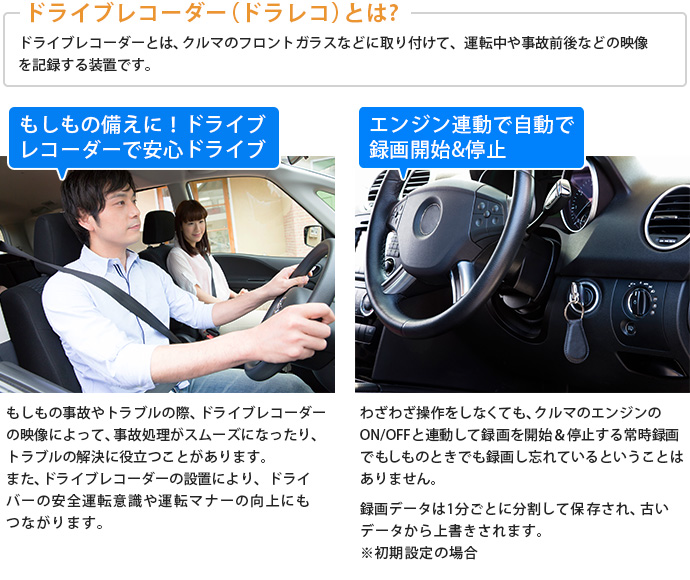 Drive with a recorder just in case!
If any accident or trouble happens, a video recorded by the recorder may help you handle accidents. The driving recorder also leads to better manner of driving and higher consciousness for safe driving of drivers.
Automatic start and stop recording with engine interlock
This function avoids "forget recording" in case of accident.
Recorded data are divided and stored every minutes. If memory capacity is full, old data is deleted and new data is stored (in initial setting).
G-Sensor mounted
Recording data in accident is stored.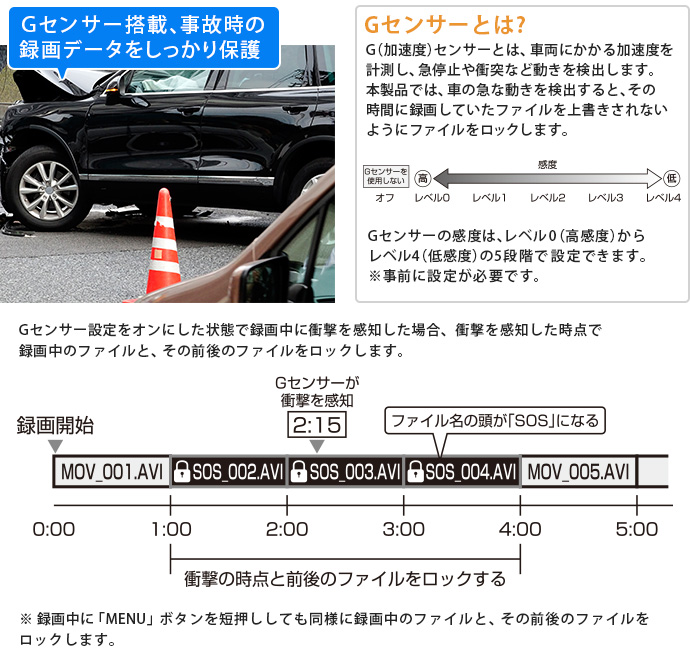 What is G-sensor?
G-sensor (acceleration sensor) measures acceleration applied to a car and detects movement such as sudden stop and collision. When this device detects a sudden movement of a car, it locks the file which was recording at that time in order not to be overwritten.
Sensitibity
High Low
OFF Level 1 2 3 4
Sensitivity of G-sensor can be set from Level 0 (high) to Level 4 (low).
*You need to set it in advance.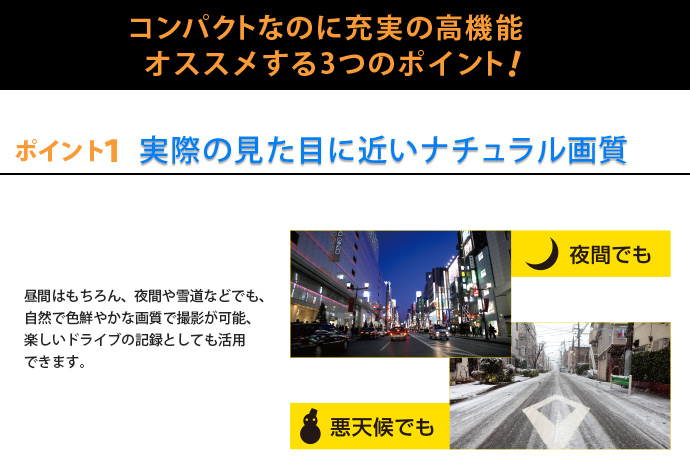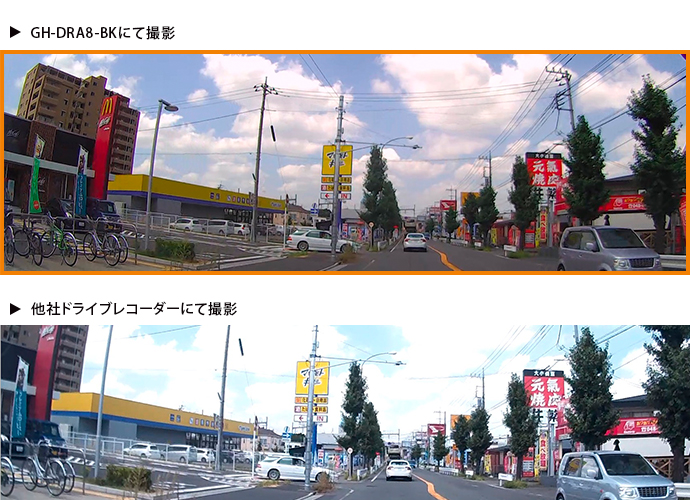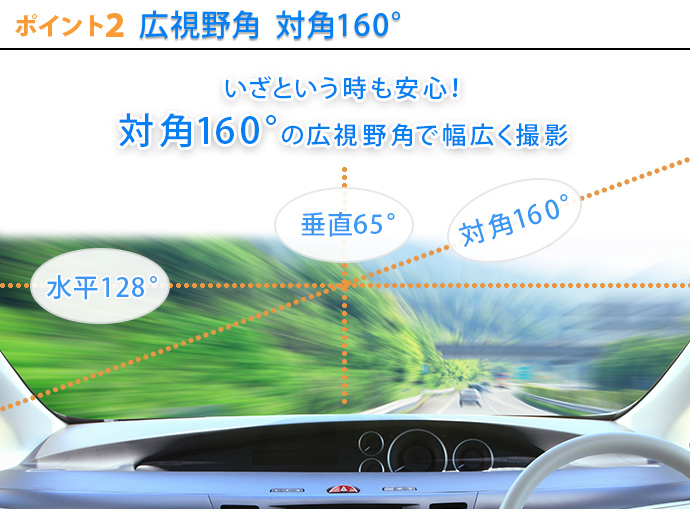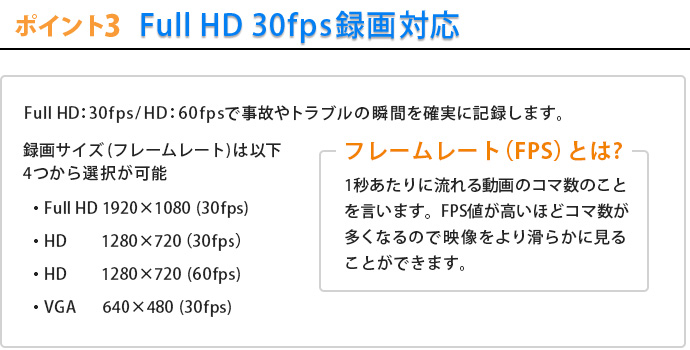 12V車/24V車両対応

コンパクトサイズ