2017 Beer Server Products "GHBEER 2017"
2017 Beer Server Products Featured Page
"GHBEER 2017"
You can enjoy "bubbles" of beer easily at home and outdoor Introduction of 5 beer server products
The Theme of Beer Server
Summer 2017 is
New Experience of
The New Sensation Foam!
To that era when enjoying "fluffy bubbles" even inoutdoor where there is no power at all
To that era where you can enjoy the "fluffy bubbles" that you could only taste in limited places such as beer halls so far, not only at home, but even outdoor without power at all. You can enjoy "bubbles" of that new sense anytime, anywhere if it is a greenhouse beer server.
"Fluffy bubbles" itself becomes a protective film of beer and touches directly with air to prevent taste deterioration, and confines carbonated gas and concentrates the bitterness component of hop into "bubbles" to make the beer mild It is. Fine "bubbles" have not only looks "fluffy" but also has "two roles" that makes beer tastier.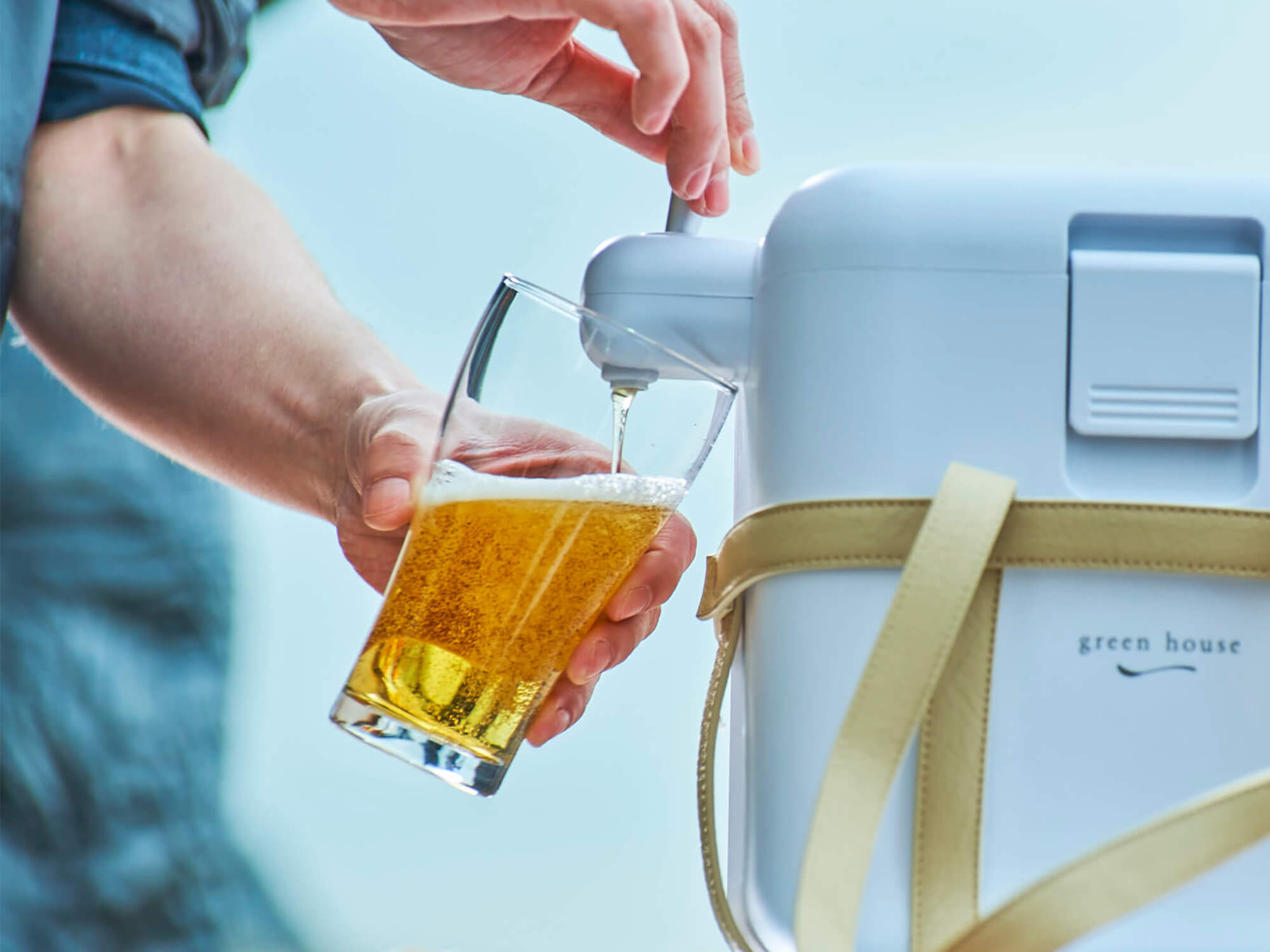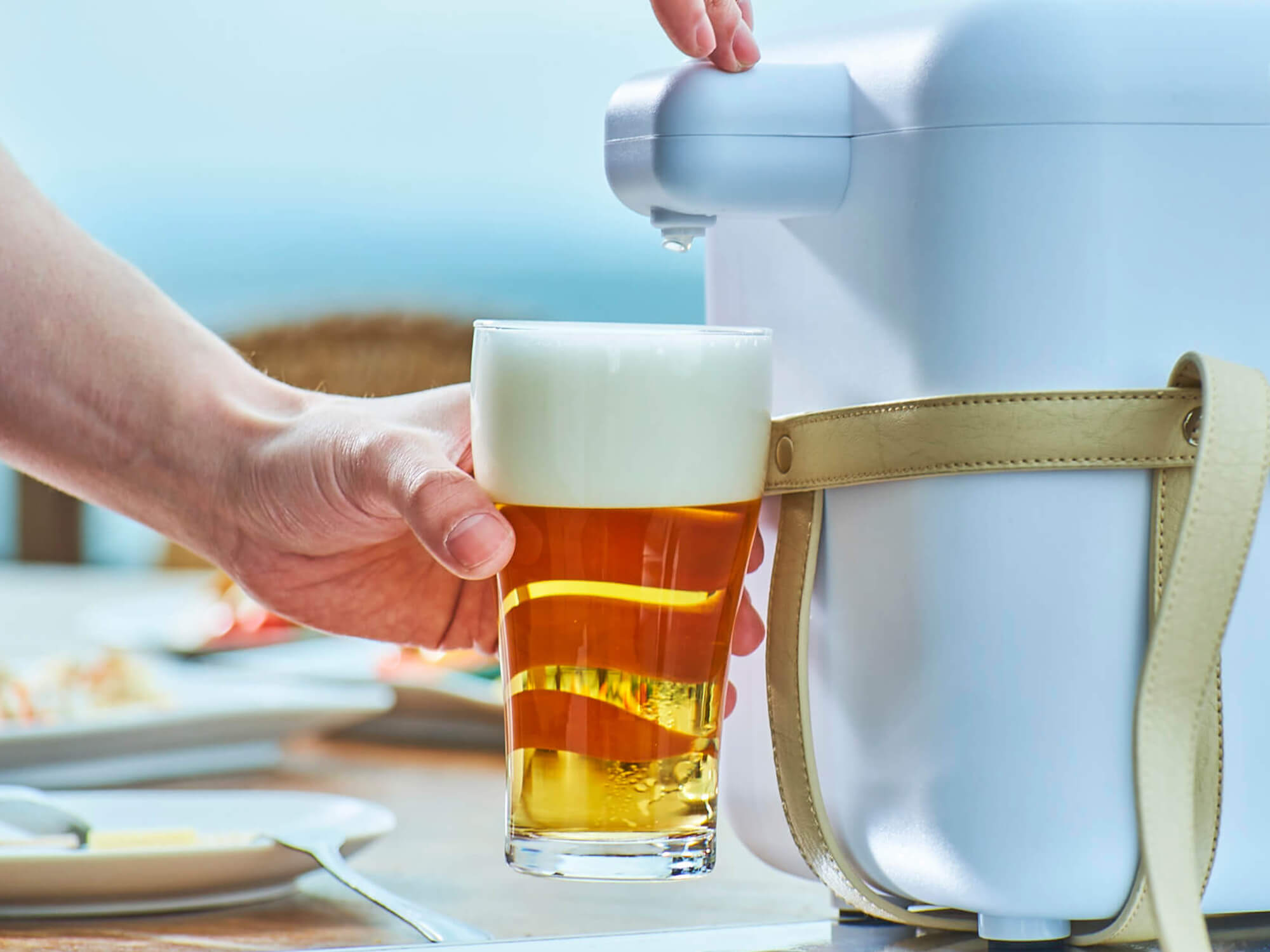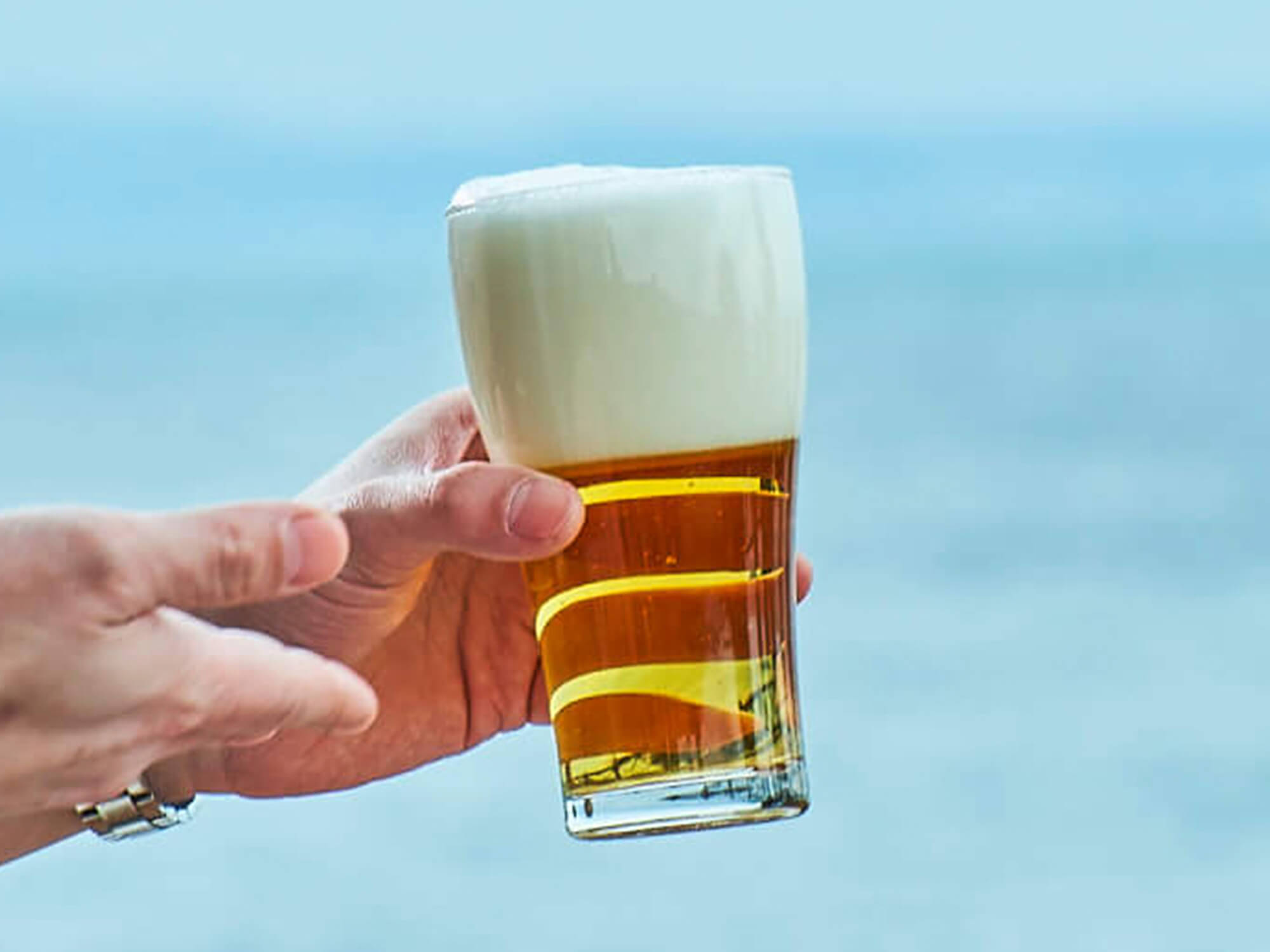 Introduction of
the latest 5 beer servers
that can be enjoyed in various situations
Let's get
excited
with
your friends!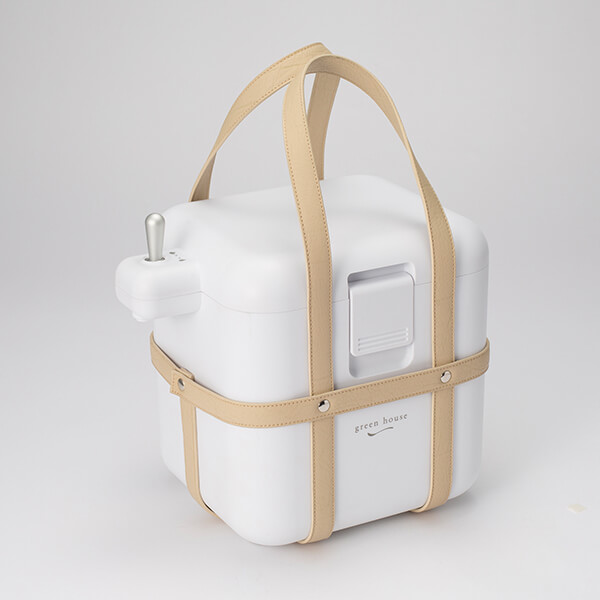 ◼︎6 Can packs can be used together, up to 3 liters of large capacity ◼︎Supports 330 ml / 350 ml / 500 ml canned beer and non-alcoholic beer ◼︎Cooler box structure + refrigerant : not defeated by the scorching sun ◼︎With a carrying belt that you can carry with fashionably ◼︎Can clean the main unit and the inner lid hygienically ◼︎Available for about 6 hours with 3 AA batteries (sold separately) ◼︎With a sticky mug or glass, any glasses OK
Beer foam machine inserting into beer of
a glass and making foam with one touch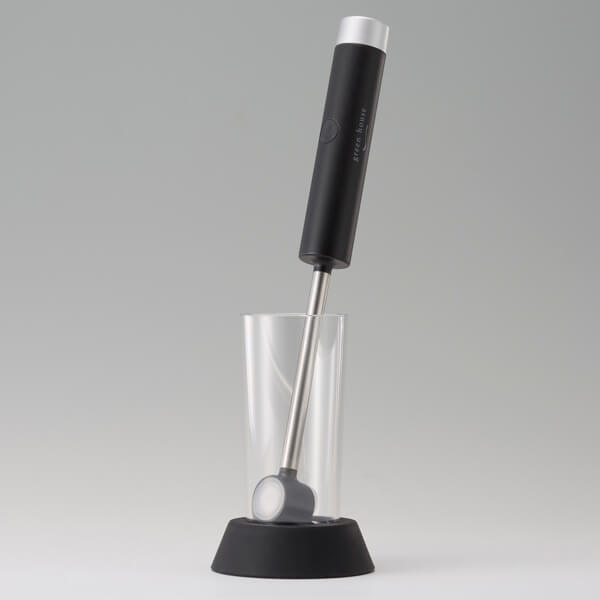 BEER FOAMER
◼︎Light weight, compact and easy to carry ◼︎Since it is inserted and used, it corresponds to canned beer, craft beer, overseas beer, all beers ◼︎Compared to conventional products, more foaming up ◼︎A new proposal "flavor bubbles" deliciously different taste ◼︎Supplied with a special stand that can make "flavor bubbles" ◼︎Use AAA batteries × 2 (sold separately)
Enjoy
atmosphere
of
beer garden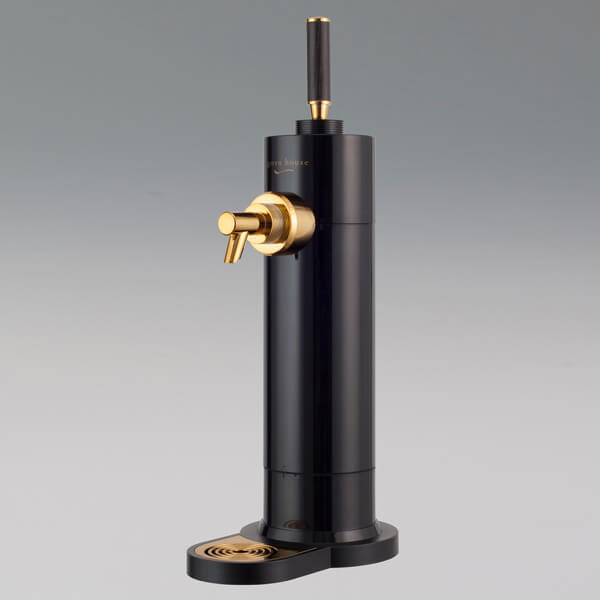 ◼︎Coolant that keeps coldness and can be cooled is included ◼︎Doubling pouring speed (compared to our conventional products) ◼︎Improved usability by reviewing each part ◼︎Removable power part (upper unit), washable spout hygienically ◼︎Adopted whole pressurizing method corresponding to each company's canned beer and small bottle beer ◼︎With a sticky mug or glass, any glasses OK
Foam
Machine
for
Bottled Beer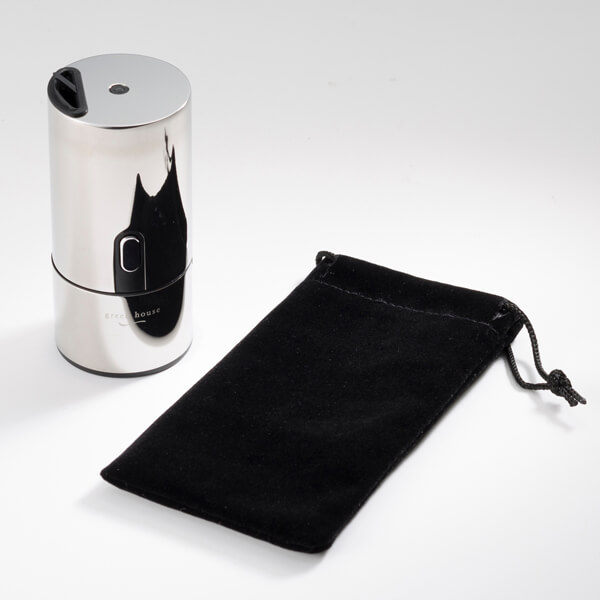 ◼︎Just put on the bottle mouth, pouring while pressing the button, then creamy and fine bubbles come out ◼︎Corresponds to almost all bottled beer in Japan ◼︎Stainless steel body with a sense of quality ◼︎Attached with a special pouch for easy portability ◼︎Removal of pour spout, washable, for dishwasher ◼︎Use of AAA batteries × 2, also supports AAA Ni-MH rechargeable batteries ◼︎You can choose any glass or mug
Handy beer server
to be used
on
canned beer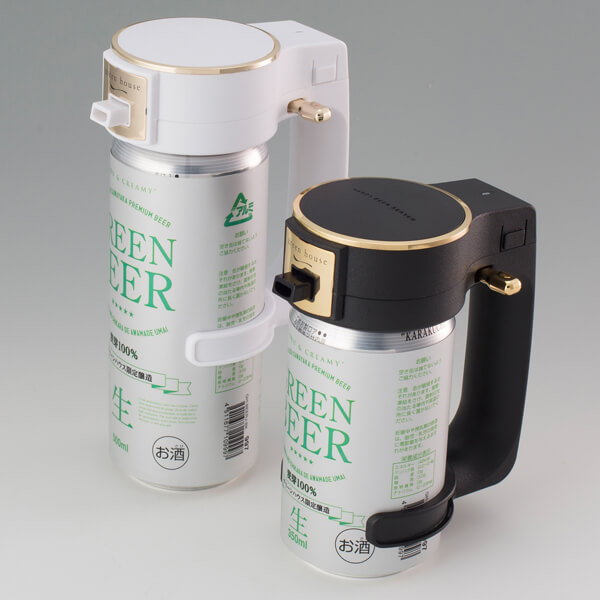 ◼︎More stylish, easier to use Easy installation! Corresponds to cans of 250 ml / 330 ml / 350 ml / 500 ml size ◼︎Can wash the pour spout hygienically ◼︎Use AAA batteries × 2 (sold separately) ◼︎With a sticky mug or glass, any glasses OK
In the first place,
why is it delicious if you drink beer
from GREEN HOUSE beer server?
40,000
oscillating bubbles
per second
Creamy bubbles are created by ultrasonic vibration. Its frequency is important. We thoroughly verified the vibration frequency suitable for vibrating beer and foaming. I set it to the most suitable 40 kHz. This is the same as waving the beer a little less than 40,000 times per second with unreasonable speed.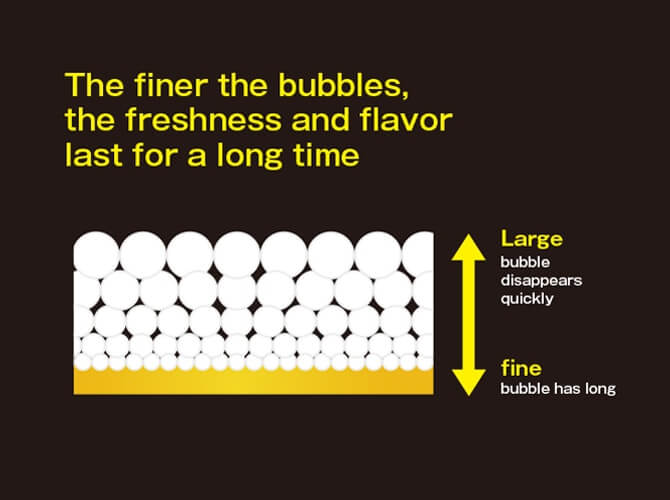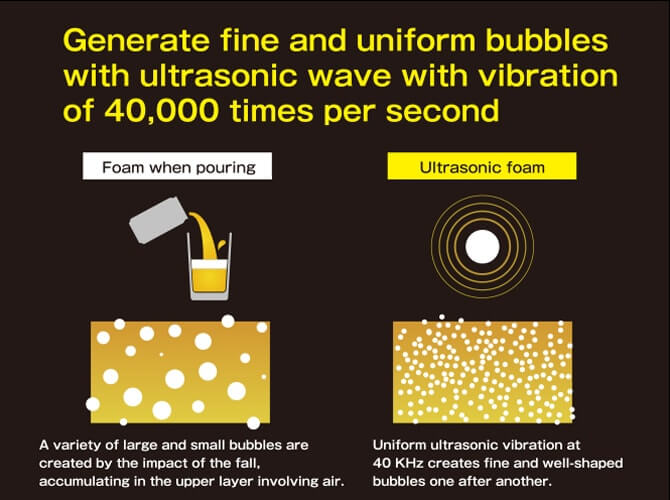 Bubbles vary in properties depending on their size. Large bubbles will burst quickly, but fine bubbles last longer and bring creamy feel. In the via hole, after adjusting for about 1 minute until the large bubbles disappear, processing such as adding bubbles or removing large bubbles is carried out to increase the proportion of fine bubbles and maintain a delicious state for a long time. Our products can pour fine bubbles by ultrasonic power anytime, any amount you like.
Therefore,
I realize that 96% is delicious
Since its launch, it has been backed by many house drinkers. Even customers' reviews actually purchased have received high praise. Furthermore, 96% of people * in the questionnaire on the street also rated "Beer has become delicious".
* It depends on the tasting questionnaire result on the street.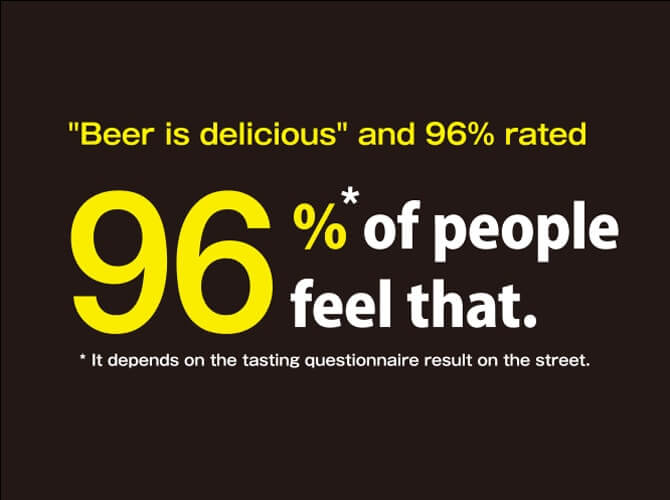 We had the model who appeared at the time of recording
the PV movie take Selfie (self-taken) as a trial.
Would you like to share your original Selfie
with SNS a hash tag of #ghbeer2017
PARTY BEER SERVER
Let's get excited with
your friends!
BEAR
FOAMER
A new proposal "flavor bubbles"
deliciously different taste
Do you experience the bubble of the new sense using these beer servers, too?